Gorenje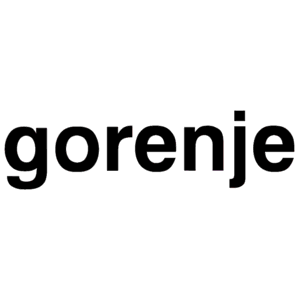 The Gorenje Group is ranked among the leading European manufacturers of home appliances boasting a history of more than sixty years. Our technologically perfected, superiorly designed and energy-efficient household appliances sold under the brand names of Gorenje, Atag, Asko, Pelgrim, Mora, Etna, K?rting, Sidex, Upo and the new brand name Gorenje+ are improving the quality of living for users of our products in seventy countries around the globe. The bulk of our products are sold in European markets. Alongside household appliances, we have complemented our product range with our own programme of kitchen and bathroom furnishings, and are thus offering a broad selection of products for the home. In past years the Company has also been strengthening its activities in the segments of environmental protection, energy management, and services, where we are employing our know-how and forty years of experience in ICT-2011.1.6 SOCIAL&SMART Page 42 of 76 environmental protection, as well as identified business opportunities in various areas having a higher potential growth than our core activity. For almost half a century, we have been expanding our international sales network on all continents. With exports accounting for more than ninety per cent of our sales revenue, we are the most internationally oriented Slovenian company. In 2010, Gorenje's 11,174 employees generated EUR 1.4 billion in sales revenue and EUR 20 million in net profit. The main business area of Gorenje is in the field of white goods manufacturing and OEM audiovisual and air conditioning systems. Constantly in search of new, different, and innovative solutions, Gorenje Group is always open to daring ideas and forms of cooperation; indeed, innovation and design are major competitive advantages of the company. Creation of new products and product lines always includes a generous measure of innovation both in terms of technology and design, as the Group works with globally renowned figures from the world of design and innovation, as well as with their own research and development team and an in-house design studio - Gorenje Design Studio. Such cooperation results in attractive and unique solutions fully tailored to the consumer.
Main tasks in the project Gorenje will interpret the perspective of a brand leader along the entire project. It will lead WP07, but will be heavily involved in WP02 and WP04, plus contributions in WP01, WP03, Wp05,Wp09 and WP10. It will also chair the Exploitation and Dissemination Committee.
Previous experience relevant to those tasks. As mentioned in Section B1.2, Gorenje participated to the EU project COMANCHE (COMANCHE, 2006) aimed at the development and validation of generic framework for software configuration management, which enables the application of features pertaining to the ambient intelligence within domestic environment. Key contribution of Gorenje within the project was the development of connected low end washing machine, without advanced features, which the user could be selecting through the control panel of the appliance.
Short profile of key persons
Mr. Saso Vinkovic was born in Slovenj Gradec, Slovenia in 1979. He received his diploma in Computer Engineering from the System Software Laboratory of the University of Maribor (Faculty of Electrical Engineering and Computer Science) in 2003. After diploma he joined the Gorenje research and development department for connectable appliances and intelligent home of Gorenje. He received his MSc from Heterogeneous Computer Systems Laboratory with the title 'Graphical User Interface Development Tool for Embedded Devices' in 2007. He has an expert knowledge in embedded systems, software architectures and transmission protocols. His main interest is development of intuitive and user friendly user interfaces.
Mr. Branko Mandelc was born in 1967 in Celje!Slovenia. He finished his Diploma in Electrical!Electronics on the University of Maribor in 1993. His main research interest is safety on electrical appliances, focusing on home appliances. From 1994 to 2002 he worked in TV production company Elektronika Velenje as the leader of technology department. His field of work was production organizing, testing and development of the test equipment. Since 2003 he has been with Gorenje company, where he is involved in development of the new generation coolers and freezers with electronic regulation.